Another Way to See Clearly
Glasses aren't the only way to correct your vision! Contact lenses help many people see clearly without having to wearing, caring for, and storing bulky frames.
If you miss showing your whole face to the world, or if you're simply looking for a way to enjoy certain activities without the risk of breaking your glasses, then contact lenses might be for you! Either way, our eye doctors will be happy to match you with comfortable and effective options.
Call and book your contact lens exam today!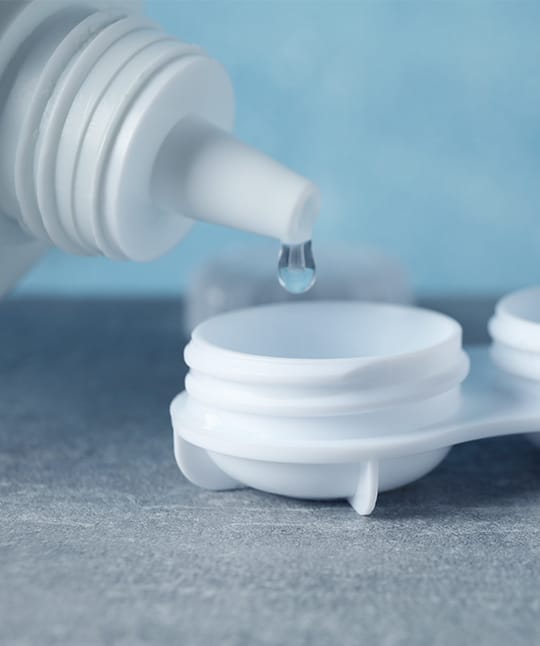 Are Contact Lens Exams Different from Regular Eye Exams?
A contact lens exam typically includes everything in our regular eye exam, but it also has a few additional steps to help us find the best lenses for your needs.
During your contact lens exam, we'll try to determine:
We also look at the physical characteristics of your eyes, including:
The End of the Exam
Once we've collected enough information about your eyes, we'll provide a pair of trial lenses for you to wear for a short period.
If you adjust to the contacts well, we'll order more for you and teach you how to properly care for your new lenses. You might need to come back for a follow-up appointment or 2 so we can check and see how the new lenses are working after your eyes adjust to them.
Contact Lens Varieties
Rigid Gas-Permeable Lenses
Rigid gas-permeable (RGP) lenses are less flexible and more durable than soft contacts. They sit in front of the cornea and can compensate for irregularities on the eye's surface (including those that cause astigmatism).
The silicone compounds used to make RGP lenses help prevent them from damaging as easily as some other types, but they can still come loose and get lost. If RGP lenses seem like the best option for you, we'll tell you after we've examined your eyes.
Specialty Contacts
Several types of contact lenses have special characteristics, such as:
Aspheric lenses, which have a flatter and thinner profile than other types, and are often suggested for correcting mild astigmatism.
Toric lenses, which have distinct horizontal and vertical axes with separate prescriptions for each. The shape of a toric lens is intended to help correct refractive problems in different eye areas, making them potentially useful for more severe cases of astigmatism.
Multifocal lenses, which are designed with a gradient along the surface to correct multiple prescriptions at once. Wearing these contacts lets you adjust your focus by looking through different parts of your visual field and may help correct presbyopia.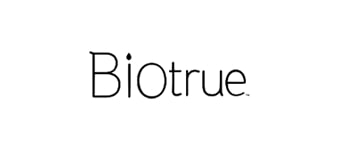 Bausch + Lomb Biotrue
Biotrue One Day contact lenses are the newest innovation from Bausch and Lomb. Inspired by the biology of your eyes, the surface is designed to mimic healthy tears so that the contact lenses can retain both moisture and shape. The Biotrue technology ensures that your vision will stay consistently crisp and clear, and your eyes will feel naturally comfortable throughout the day. Biotrue also has "High Definition Optics" – designed to help reduce halos and glare – which means you get great vision in any situation.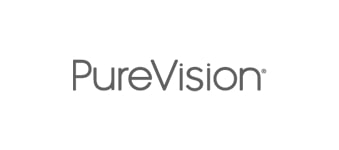 Bausch + Lomb PureVision
Bausch + Lomb PureVision contact lenses are indicated for the correction of nearsightedness (myopia) and farsightedness (hyperopia). They are made using our unique AerGel material, delivering exceptional vision, with outstanding comfort and health. They allow a high level of oxygen to reach your eyes, and resist protein buildup – your lenses stay comfortable all day long.
See Us In West Hollywood
We can't wait to help you make the best possible use of your eyes. Our practice is on Santa Monica Boulevard, near the intersection of Havenhurst Drive.

Our Address
8205 Santa Monica Boulevard, Suite 15

West Hollywood

,

CA

90046
Our Hours
Monday

:

10:00 AM

–

5:00 PM

Tuesday

:

10:00 AM

–

5:00 PM

Wednesday

:

10:00 AM

–

5:00 PM

Thursday

:

9:00 AM

–

5:00 PM

Friday

:

9:00 AM

–

5:00 PM

Saturday

:

10:00 AM

–

3:00 PM

Sunday

:

Closed
Note: Saturday hours reflect the 2nd and 4th Saturday of each month.